Pastor Joel Westby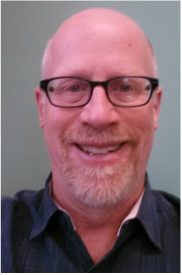 Pastor Joel is an intentional interim pastor who is serving Pella Lutheran for the next 12 – 24 months. He has served interims in Missoula, Billings, Great Falls and Helena MT, as well as Boise ID. Before starting interim ministry he served in regular calls in North Dakota for 25 years. He and his wife, Diane Beirwagen, are happy to live in Sidney and look forward to sharing in the grace and gifts that come through the community and congregation. Pastor Joel's email is: pastorjoel@pellachurch.net
Pastor Joel's last Sunday will be April 15, 2018.

Pastor Audrey Rydbom will begin work here at Pella on May 1, 2018.


---
Parish Assistant - Becky Reidle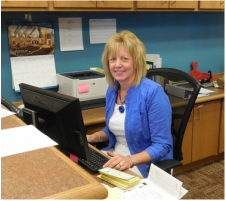 Even as a life-long member of this congregation, in her new position as Parish Assistant, Becky is seeing it anew and is in awe of all that God is doing at Pella! Your patience is appreciated while she becomes acquainted with her duties which include maintaining weekly financial and attendance records, coordinating volunteer assistants for worship and supporting needs of other staff and congregation members. Becky looks forward to working with our many dedicated servants and welcoming new talent to Pella as well!
---
Youth and Family Ministries Coordinator - Janelle Lamb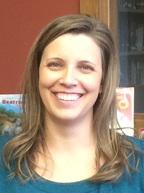 Janelle began serving on February 17, 2014. In this position, Janelle helps to provide leadership, direction, and support for our ministries such as Wednesday Bible School and Vacation Bible School, and other youth ministries such as Confirmation and LYO. Janelle continues to be a great asset to our congregation and program activities. We are glad to have her as part of our staff team!



---
Administrative Assistant - Chole Butler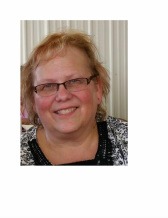 Chole started serving as our Administrative Assistant on March 6, 2015. In this position, her primary duties are to create the Sunday Worship and Announcement power point slides, update the Pella Website and Pella's Face book page, publish the monthly Ambassador, maintain a calendar of events, and share other responsibilities and duties as needed. She is a Sidney native who has returned home after working up north for many years. We are glad to have her as a part of our staff team!
---
Custodian and Groundskeeper - Ken Vannatta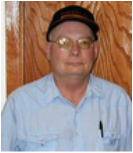 Ken began serving as Pella's groundskeeper
in June, 2006 - and also as Pella's custodian in October, 2006. As our
groundskeeper, his duties include mowing our lawns and any necessary trimming,
and snow and ice removal for our sidewalks and entrances during the winter -
and as our custodian he is responsible for all of our interior cleanup and
maintenance. We appreciate his service in these areas of our
ministry!
---